A knee brace is used to support your knee injury and help to manage your symptoms.
The video and instructions below will show you how to fit and adjust your knee brace.
Cricket pad splint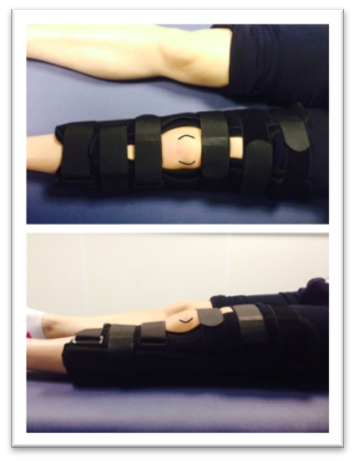 Place cricket pad splint on the leg so that your patella (knee cap) is in the middle hole of the splint, as shown below.
Adjust the straps so that the splint is secure and comfortable.
You may need to adjust your splint as your swelling reduces.